Capillary Assemblies – Strainers
Description
Specifications / Application Data
Description
18 Applications From 8 Assemblies
Capillary Strainer Assemblies have oversized monel strainer elements of 150 mesh screen for maximum filtration and dirt retention. They have been engineered to provide accurate refrigerant metering for specific applications without field adjustment or cutting.
Assemblies are graduated according to a uniform pattern with "A" having the highest filtration, then "B" "C", etc., through "H", which has the lowest restriction of all. The first number or numbers following the letter indicate the capillary tube length in feet–the last two numbers indicate the inside diameter of the capillary tube in thousandths of an inch.Inlet fitting is supplied with 3/8" brass flare nut.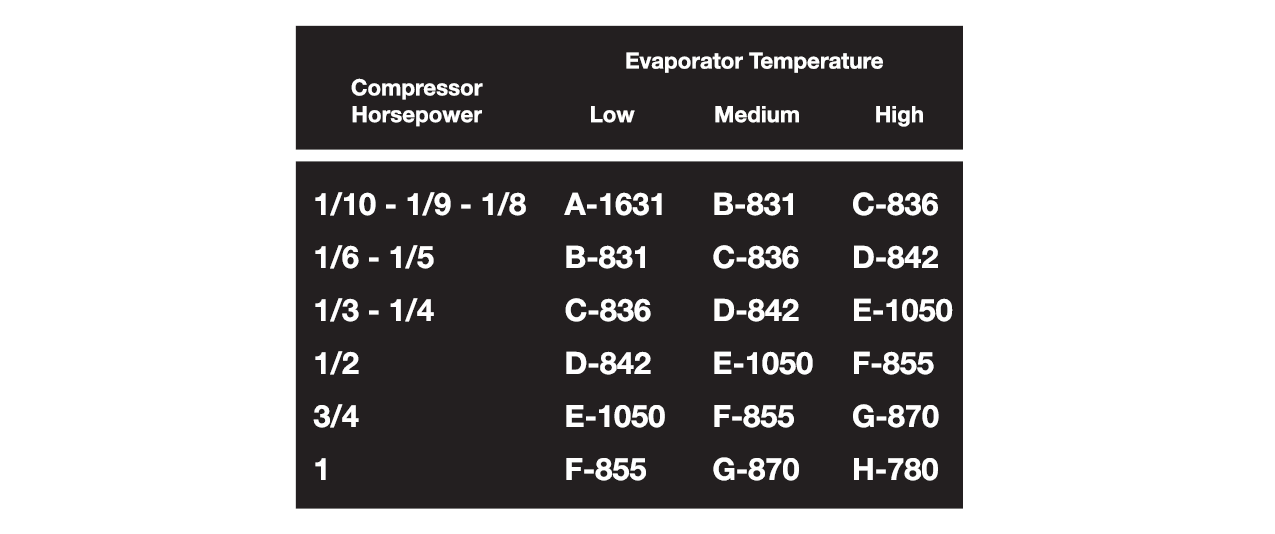 CAPILLARY STRAINERS
Illustrated are capillary strainers which are most common in refrigeration use. Construction is copper with monel cloth strainer.